---
Sort by:
Top sellers
New
Price ascending
Price descending
Filter
---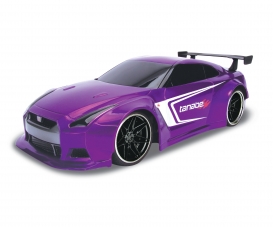 Cars
RC Nissan GT-R
€35.99
Dickie Toys RC Nissan GT-R: Who will win the race? Nothing is too challenging for the Dickie Toys RC Nissan GT-R. Thanks to the built-in turbo function, the remote-controlled toy car can overtake its competitors in no time. The 2-channel remote control gives your little one full control over the vehicle. The vehicle also has a clever USB charging function: Simply insert the built-in cable into a USB power adapter or other USB power source to charge the battery. The remote control batteries are included with the vehicle so that you can start driving straight away! The RC car makes a fabulous gift for children aged six and above.
More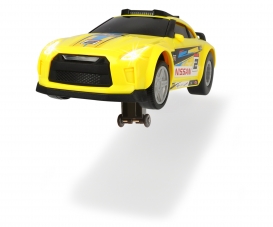 Cars
Nissan GTR - Wheelie Raiders
Dickie Toys Nissan GTR Wheelie Raiders: Everything else is slow Since the release of the Nissan GTR, many car fans dream of this powerhouse for the road or racetrack. With the Dickie Toys Nissan GTR Wheelie Raiders, this dream can at least come true in your child's bedroom. And this toy car with engine not only comes with a powerful forward drive function — the speedster, made under licence from Nissan, can also do a genuine wheelie at the push of a button. This play experience for children three years and over is rounded off by lights and sound. Just insert the batteries and the Dickie Toys Nissan GTR Wheelie Raiders can leave everyone else behind.
More