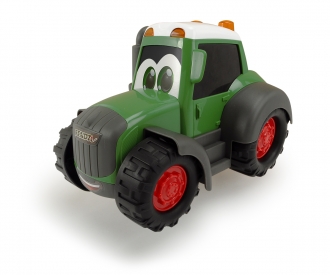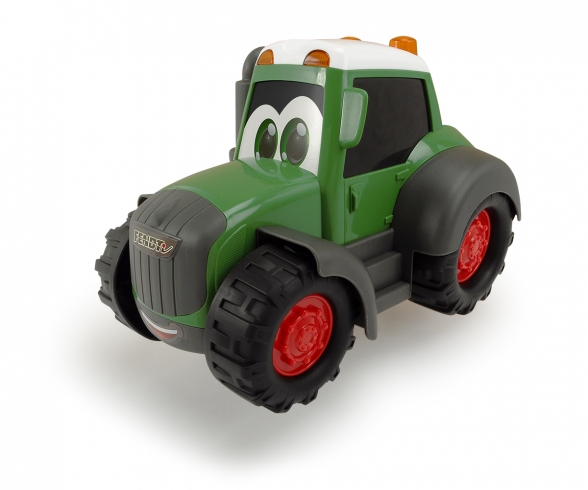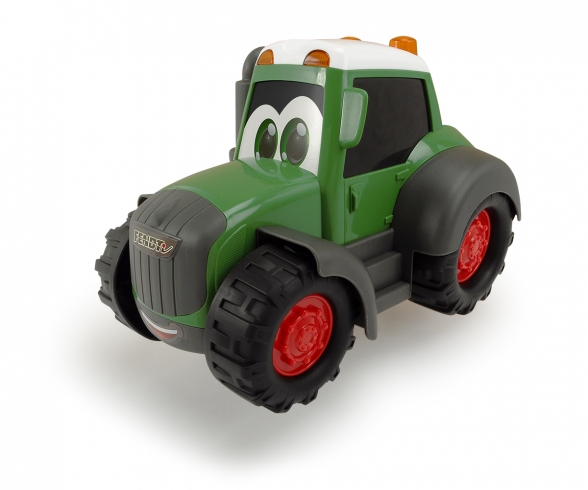 Quantity:
1
2
3
4
5
6
7
8
9
10
11
12
13
14
15
16
17
18
19
20
21
22
23
24
25
26
27
28
29
30
we will pass on the reduction in VAT to you with an automatic discount in the shopping cart.
All children love driving tractors!
Ploughing the field, getting wood, keeping the animals supplied with hay: there's always lots to
do on the farm. So thank goodness for the Dickie Toys Happy Tractor! With its rounded shape and no dangerous corners and edges, the
toy tractor is perfectly designed for little hands. And the big eyes give it a friendly expression. And the saliva-resistant tractor
has a freewheel mechanism. The children's toy has been developed in collaboration with Fendt and hones the fine motor skills as well
as young farmers' taste for adventure!
Go on a journey of discovery with Dickie Toys and make your little treasure's day with the
Happy Tractor!
• freewheel mechanism
• colourfast and saliva-resistant
• rounded corners
• no easily swallowed small parts
• length: 25 cm
• recommended age: 1-3
Frequently bought together
Frequently bought together