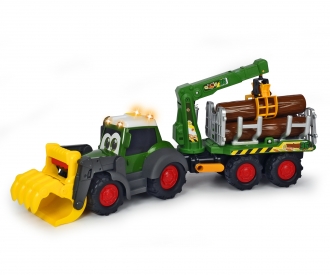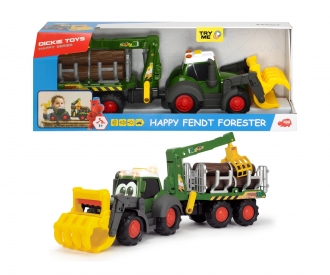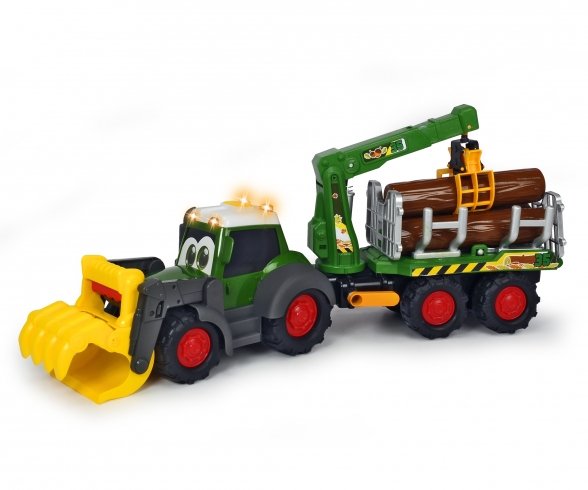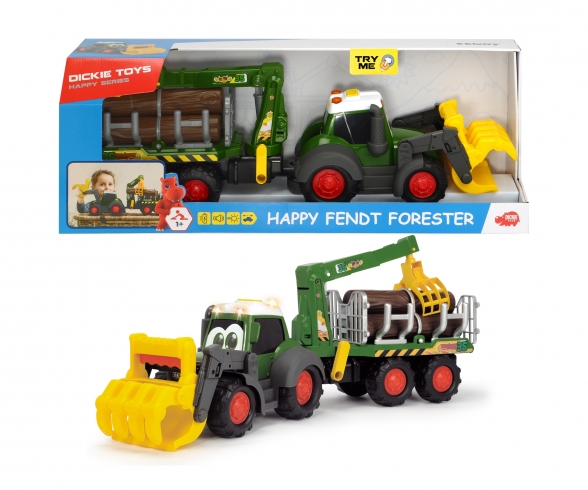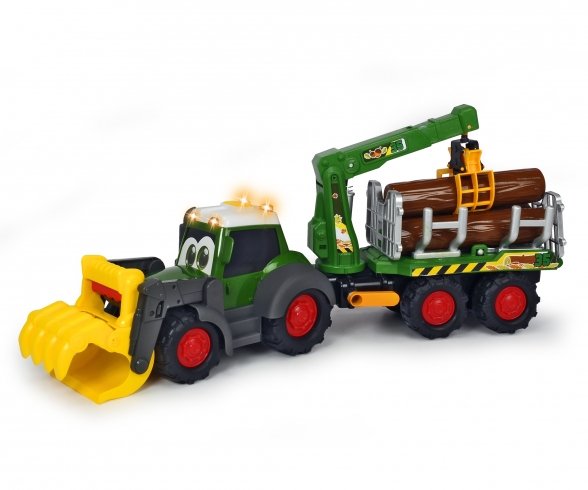 Quantity:
1
2
3
4
5
6
7
8
9
10
11
12
13
14
15
16
17
18
19
20
21
22
23
24
25
26
27
28
29
30
Dickie Toys Happy Fendt Forester: Off into the forest!
No log is too heavy for the Dickie Toys Happy Fendt Forester! The
Fendt-inspired toy tractor has rolling wheels and comes with a range of features designed to improve motor skills. On the front of the
vehicle there is mechanical claw that can be opened and closed with the large handle. The trailer features a manual claw on the
swivel arm, which can be used to place and move the logs. The toy vehicle also comes with light and sound effects that help to train
listening and visual skills. All of the functions on the Dickie Toys Happy Fendt Forester are designed for young children aged 12
months and above and encourage your little one to explore their surroundings.
• Toy tractor with rolling wheels and trailer
• Mechanical claw on the front can be opened and closed
• Trailer with manual gripper
• Includes logs
• Light and sound effects
• License: Fendt
• Batteries included
• Length: 65 cm
• Recommended age: 12 months and above