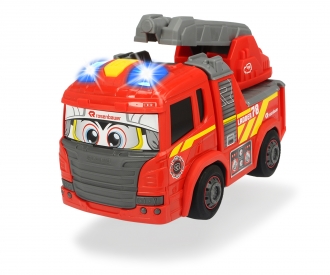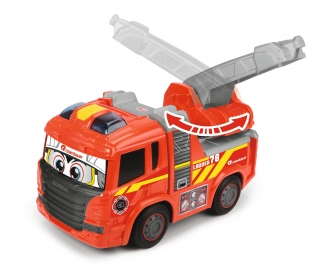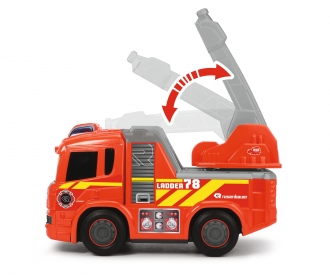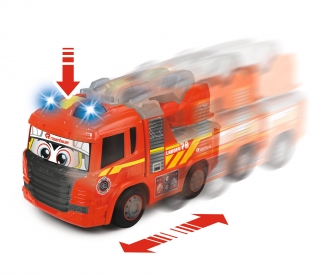 https://video.simba-dickie.com/embed/de/203814016_20381603_feuerwehr/?autoplay=1&quality=720p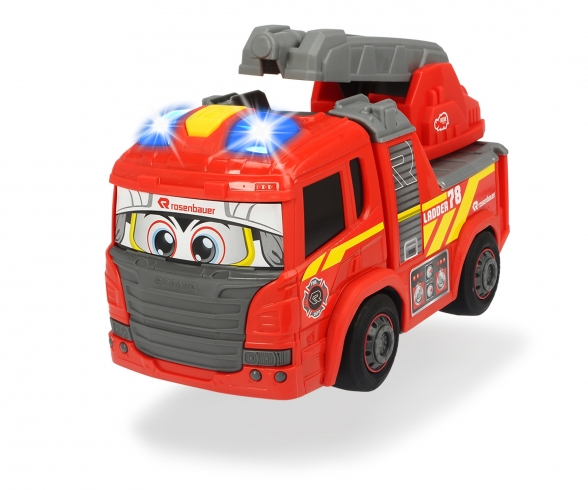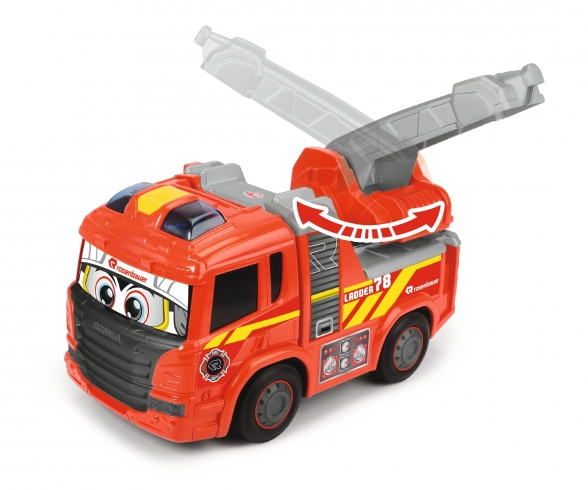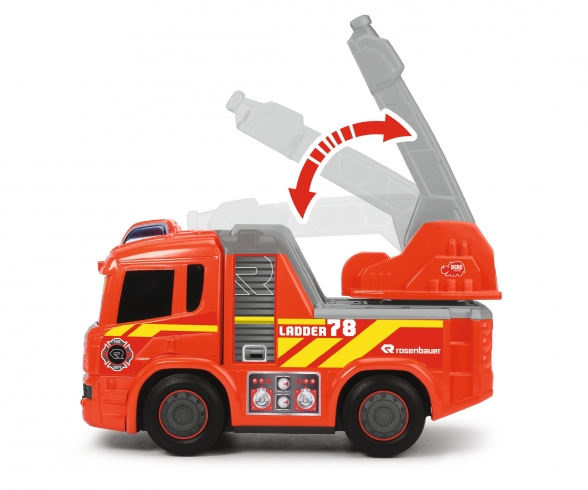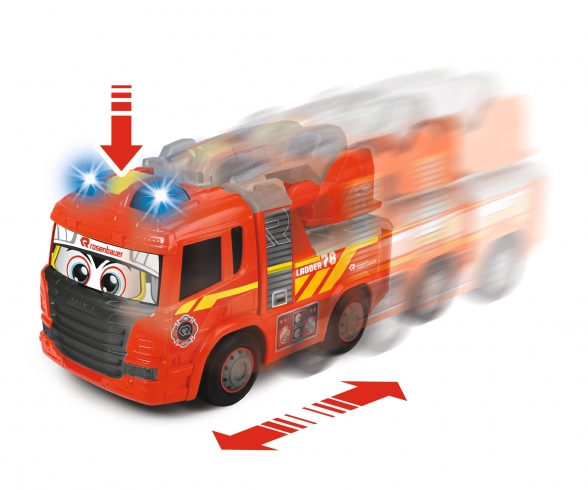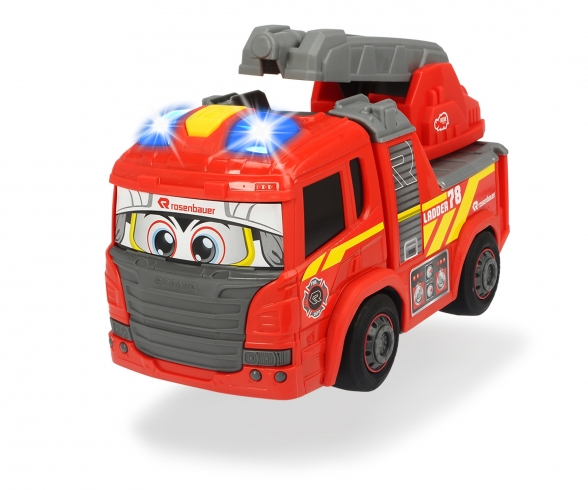 Quantity:
1
2
3
4
5
6
7
8
9
10
11
12
13
14
15
16
17
18
19
20
21
22
23
24
25
26
27
28
29
30
The Happy Fire Engine: always at the ready, always on the job!
With their bright appearance and sirens, even the youngest children are fascinated by fire engines. Now Dickie Toys is bringing this fascination into the playroom with the Happy Fire Engine which also gives children an exciting opportunity to see how a fire engine works. Specially designed for little hands, the fire engine is suitable for children aged one and over. The truck is motorised and can move forwards and backwards. It can also freewheel.
And of course the ladder turns realistically - just like the Scania that it's modelled on. As you would expect, a fire engine is never complete without light and sound - so they're part and parcel of the Happy Fire Engine. It's not just the fun design, but also the rounded corners that make the Happy Fire Engine an excellent aid for helping to train the motor skills and give a basic understanding of the motorised world.

Warning! Not suitable for children under 3 years due to small parts. Choking hazard!
• toy vehicle with freewheel capability
• motorised, moves forwards and backwards
• rotating ladder
• light and sound
• moving parts
• colourfast and saliva-resistant
• rounded corners
• no easily swallowed small parts
• batteries included
• length: 25 cm
• recommended age: from 2 years
Frequently bought together
Frequently bought together